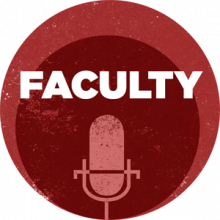 This fall, University of Kentucky Philosophy Professor Stefan Bird-Pollan will be leading a class that hopes to expand the ways in which students interact with film. In the course, PHI 300: The Philosophy of Film, students will examine the aesthetics of film from the early 20th century through the 1970s. Through this aesthetic exploration, Bird-Pollan hopes to expose the ways in which our relationships with films directly impact the way we relate to the rest of the world around us. 
In this podcast, Bird-Pollan discusses how the class will address a broad range of films both domestic and foreign; the processes of film creation that shape our interaction with them; and how he hopes to use the class to move past the "I like it or don't" binary. 
This podcast was produced by Patrick O'Dowd.

This work is licensed under a Creative Commons Attribution-NonCommercial-ShareAlike 3.0 Unported License.