The Department of Modern and Classical Languages, Literatures and Cultures (MCLLC) offers a variety of undergraduate major programs. Fields of study include Arabic and Islamic Studies, Classics (focusing on Classical Greek and Latin), Chinese Studies, French and Francophone Studies, German Studies, Japan Studies, and Russian Studies. We also offer a major in Foreign Language and International Economics with areas of concentration in Arabic, Chinese, French, German, Italian, Japanese and Russian. If you are interested in combing a language with STEM, check out the UK Dual Degree STEM+Language with international internship options.
Intelligence Community Foreign Language Opportunities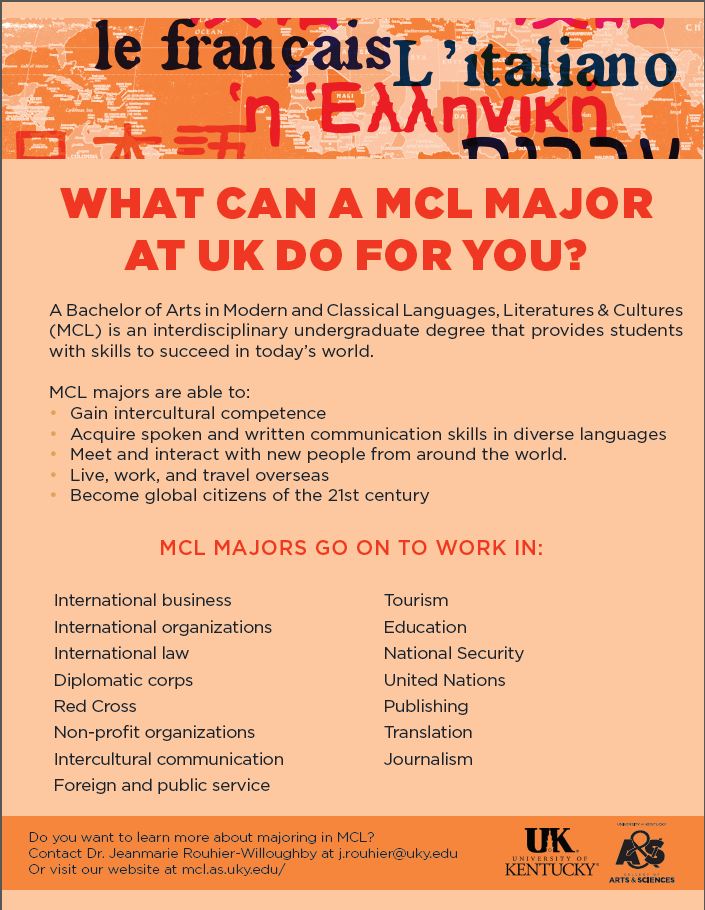 For more information about career opportunities, contact the UK Career Center.