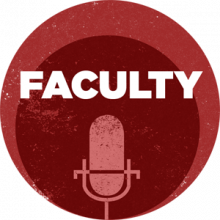 Just recently, the Linguistics Program's Andrew Byrd was interviewed by the BBC's Newsday radio series. The interview served to highlight Byrd's work studying the "Proto-Indo-European" language which dates back thousands of years. In the interview, Byrd gives listeners a glimpse of the language's history and a chance to hear the language given breath. 
A special thanks to the BBC World Service and The World Today as well as the College of Arts & Sciences and the Linguistics Program for making this podcast possible.
This podcast was produced by Patrick O'Dowd.

This work is licensed under a Creative Commons Attribution-NonCommercial-ShareAlike 3.0 Unported License.