Location:
Niles Gallery, Lucille Little Library
Speaker(s) / Presenter(s):
Ashley Stinnett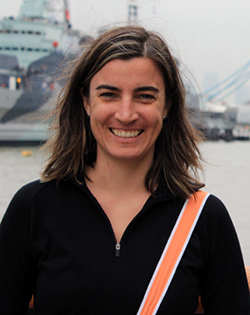 Ashley Stinnett, is an assistant professor in the Department of Folk Studies and Anthropology at Western Kentucky University. She received her Ph.D. from the School of Anthropology at the University of Arizona. Her areas of specialization are linguistic anthropology with a sub-specialty in applied visual ethnography and educational documentary filmmaking. Her research primarily concerns the sociocultural and linguistic processes in which locally centered, historical and traditional knowledge specific to food are realized and put into daily practice. Ashley researches language production in communities of practice in occupational settings and community driven efforts, specifically related to food production. Additionally, she partners with local community organizations utilizing applied anthropological approaches while synchronously incorporating visual anthropology methodologies in both the practice and the production of visual media materials. Her primary research focuses on language practices of heritage butchers in the Southwestern United States. Her most recent project utilizes linguistic and sensory ethnography in a focus on food fermentation.
Type of Event (for grouping events):